In the age of #MeToo and #TimesUp, join us to strive for gender equity and justice in Jewish philanthropy.
In 2019, Slingshot partnered with gender justice leader, Tuti B. Scott, of Changemaker Strategies to create Money, Power, and Gender: A Guide to Funding with a Gender Lens to spark critical conversations and transformative change at the intersection of philanthropy, gender equity, and Jewish values. As we strive to advance the field of Jewish philanthropy as a whole, we hope Money, Power, and Gender will equip funders with the tools they need to integrate a gender-based analysis into all of their philanthropic priorities.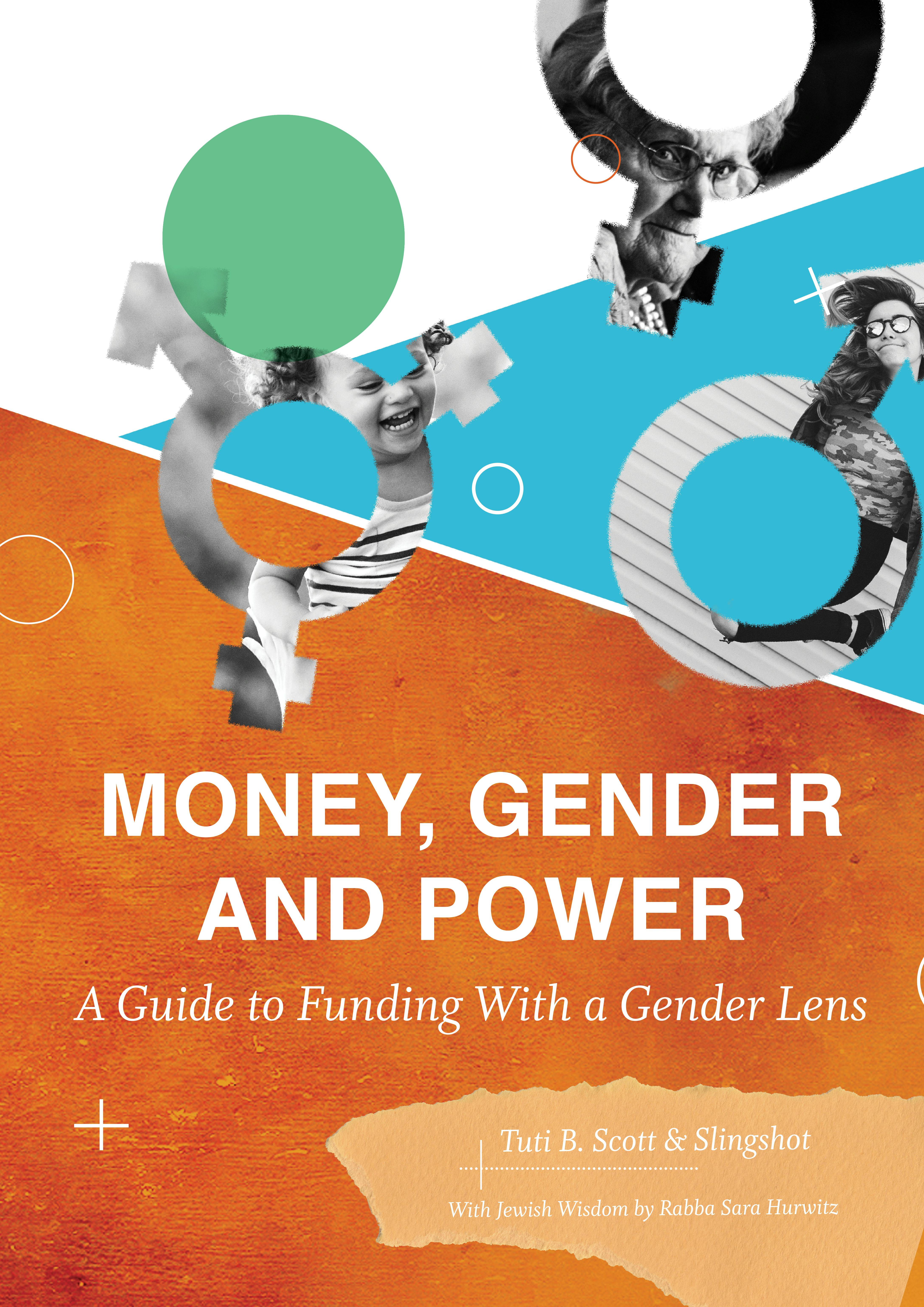 Enrich Your Philanthropy
Learn how gender equity can be expressed through myriad social justice causes, including immigrants' rights, healthcare, human rights, and climate justice, while also elevating Jewish life in the United States and around the world.
Download the Full Guide Here
Participate in a Training or Join an Event
Eager to put our Guide's concepts into practice? Participate in a one-of-a-kind training to learn how to integrate the principles of gender equity into your philanthropic leadership.
More information coming soon! Sign up below to stay informed.
Sign up to stay informed
We will provide details on upcoming trainings or how you can host your own.